New Page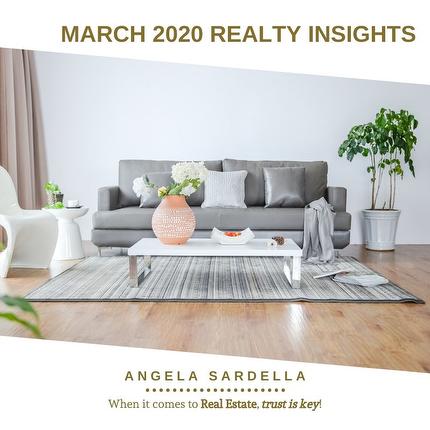 MARCH 2020 REALTY INSIGHTS
SPRING WEATHER, WARM HOUSING MARKET 
On Wednesday, March 4th, the Bank of Canada cut the Key Rate by 50 basis points to 1.25%. This, a day after the U.S. Federal Reserve dropped their Benchmark Rate by 50 basis points to a range of 1% to 1.25% as a stimulus-response to global economic uncertainty.

Is the BoC rate drop health-fear related and a moment in time, or a trend? Fact is, right now lower rates will heat real estate markets. Plus, with the 'relaxing' of mortgage stress test rules, home buyers who were sitting on the sidelines are now likely shifting into buying mode.

In this market, give yourself an edge when buying and selling - work with a skilled negotiator. That's me. I look at all sides of a deal to get success on your side.

They say knowledge is power. When friends are talking about buying and selling, please let them know that I am always here with powerful market knowledge, and I negotiate to "win."
---
TITLE INSURANCE
Title Insurance protects property owners and their mortgage lender against Title "surprises."  It's an important consideration. But before you purchase, compare policies to find out what's covered and be aware of possible exclusions, which may include:
- Known Title Defects (that were revealed before the property was purchased);
- Environmental Hazards (e.g. soil contamination);
- Problems that would only be discovered by a new survey or inspection of your property (e.g. the lot size is smaller than originally thought);
- Matters that are not listed in public records (e.g. unrecorded liens and encroachments); and
- Zoning bylaw violations from changes, renovations, or additions to the property.

When purchasing Title Insurance, make sure:
• The effective date of your policy is the same as the closing date of your property.
• Be sure that you understand what Title-related issues your policy will protect and, as mentioned in the examples above, what's not protected. And if there is a need, are legal expenses covered?.
---
ACCESS FOB COUNTERFEITING - A Security and Safety Concern
Entering a condominium or apartment building using a key fob is easy and convenient. However, fob "copying" companies are springing-up like weeds and that has Condo Boards and Management Companies concerned about safety. And rightly so. Condo owners often copy fobs so friends and family have easy access. And they're often provided to short-term renters, technicians, and tradespeople. But the extra fobs sometimes go missing. Found by a would-be criminal, they can now be used to bypass building security.
If key fobs are used in your building, find out if Management has an action plan to keep "fake" fobs from becoming a real headache.
---
ARE EXTENDED WARRANTIES WORTH IT?
Retailers push them, but before you buy consider this:

Repairs may be covered by the manufacturer's warranty.  There's a good chance the product is covered for at least 90 days and if it is defective, you'll know very soon. Check to see if it's a repair or replace warranty.

Your credit card may have you covered. Some credit cards automatically extend the manufacturer's warranty on products purchased entirely with the card. Sometimes it's a free benefit for using a particular credit card. Check the policy.

They don't make 'em like they used to. True, products don't seem to last. Today, the average life expectancy of a new clothes washer is 11 years. Instead of paying a service warranty, consider putting the money you'd spend on the annual warranty into a designated product repair or replacement fund. Imagine that if you'd spend $100 to $150 a year to cover clothes washer repairs, you'll be well on your way to covering the cost of a new washing machine after a decade.
I hope you enjoyed reading this month's Realty Insights.
 


Angela Sardella, 

416.709.0993
Royal LePage,

 S

ales Representative




RCR Realty, Brokerage




1-12612 Highway 50, Bolton ON L7E 1T6




Office: 
905-857-0651
asardella@royallepage.ca
www.angelasardella.ca
When it comes to Real Estate, trust is key!