January 2020 Realty Insights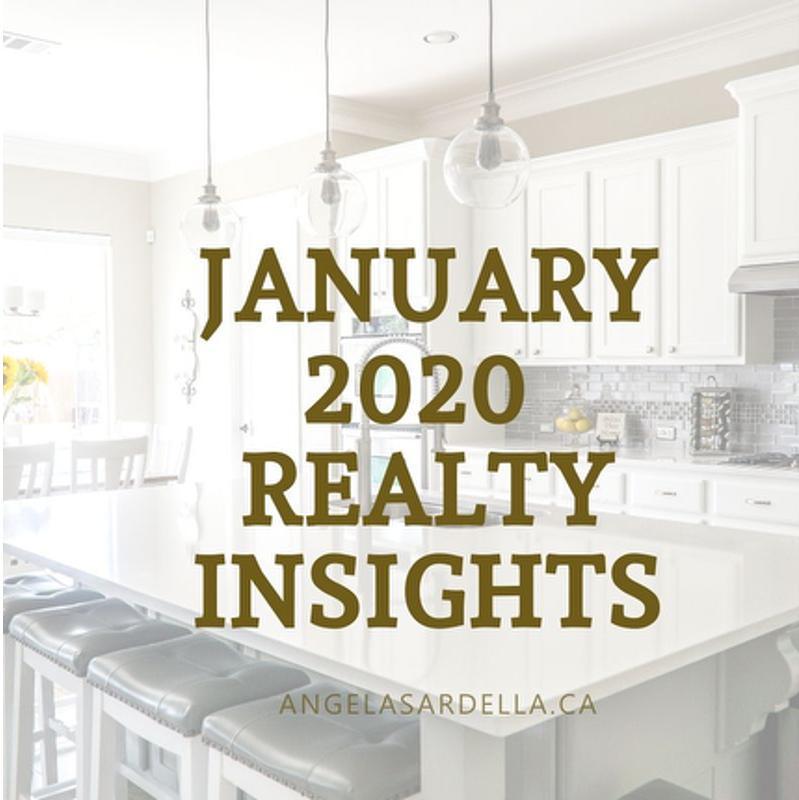 JANUARY 2020 REALTY INSIGHTS
BRIGHT NEW YEAR!  WONDERFUL NEW DECADE!

It was another wonderful holiday season and everyone seems to be quickly transitioning back into "let's get it done" mode.

It's a great time to buy and sell a home. For buyers, the winter market can mean having less competition and less competition often means motivated sellers! For sellers, this time of year typically means fewer houses on the market, so a home for sale really stands out. There's also more time to prepare a property for sale and potentially get a better price for it!

The real estate market is always changing. And I am available to answer questions about our overall real estate market and your neighbourhood in particular. I would be very grateful if you shared my contact information with anyone who is thinking of buying or selling a home. In the meantime, enjoy these crisp winter days of 2020!
---
SIGNS THAT YOUR AIR DUCTS NEED CLEANING
If you've noticed puffs of dust coming out of an air duct when you turn on the heat. Or you've noticed dust or pet hair in the vent. Or a coating of dust on the grill of the return air register... It might be an indication that the duct work might be due for a cleaning.
Quick Checks:
1. Look inside vent covers to see if it contains dirt or matted dust.
2. Check return air registers for dust buildup.
3. Replace the furnace air filter. If the air filter is clogged, air flow choked! Reduced airflow allows more dust to build up in the return air ductwork.
4. Open the furnace compartment. Examine the blower fan and motor for signs of dust as well as the furnace controls. The more dust, the bigger the problem.
5. Examine the air conditioning coil. If it's dusty or has dust clinging to the walls of the housing, then the air filter isn't working properly.
Duct cleaning is not a do-it-yourself project. This time of year you may be receiving unsolicited calls for duct cleaning. Ask around and call a known company.
Clean ducts keep the air "going with the flow!"
---
SIMPLE STEPS TO A HEALTHY WINTER HOME
Cold weather means more time in a closed environment. Ever wanted to make the air inside a little healthier? Think about doing an eco-audit.
Purchase with purpose:
Consider buying environmentally-friendly products that don't release chemicals – known as "off-gassing." Before purchasing drapes, upholstery, carpeting etc. find out if they're treated with stain retarding chemicals. Look for items that have not been treated and ones that are made with organically produced fibers. Composite wood products; vinyl and plastic products; manufactured air fresheners, and candles are also known to release chemicals into the air. Choose solid wood, clean-burning or beeswax candles, and fresh or dried flowers as eco-friendly alternatives.
Ventilate:
Inspect and clean bathroom and kitchen exhaust systems and ensure they actually do vent to the outdoors. If they vent into the attic, you may one day have to deal with a mould issue. Turn on the fans for 30 minutes after showering to reduce excess humidity which can promote mould growth in the bathroom.
Furnace Filter:
Consider installing an electrostatic, electronic or HEPA filter to reduce "dust."
Around the House:
Add Plants. They absorb carbon dioxide and release oxygen.
---

RING YOUR THOUGHTS! 
Tile Bluetooth Trackers are a great way to find everything from missing keys, to a lost TV remote. The SmartPhone app makes it easy - just tap the screen and the Tile rings. But what if it's the phone that's lost? Easy. Double press the button on the Tile to make your phone ring, even when it's on silent. Tile trackers even work with your smart speaker to make finding stuff even easier.

Tiles can also be used as a virtual leash by sticking one on a pet's collar - the proximity sensor signals an alert if "puppy" wanders out of range.

Check it out: www.thetileapp.com
I hope you enjoyed reading this month's Realty Insights.
 


Angela Sardella, 

416.709.0993
Royal LePage,

 S

ales Representative




RCR Realty, Brokerage




1-12612 Highway 50, Bolton ON L7E 1T6




Office: 
905-857-0651
asardella@royallepage.ca
www.angelasardella.ca
When it comes to Real Estate, trust is key!