New Page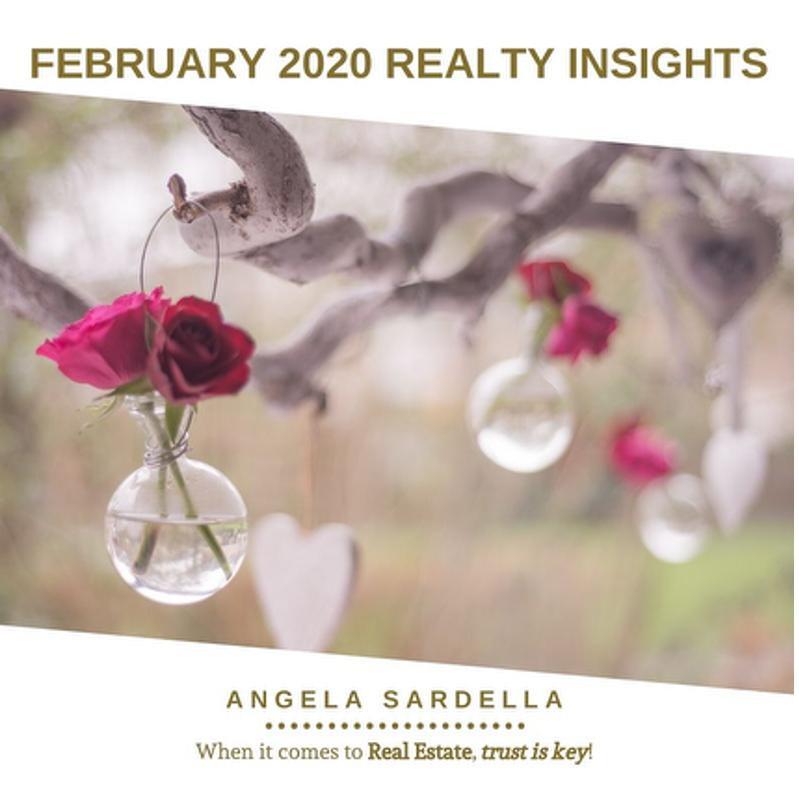 FEBRUARY 2020 REALTY INSIGHTS
WONDERING ABOUT THIS CHANGING MARKET?

These days, the headlines about the economy as well as the real estate market seem confused and are confusing. Markets Up. Markets down. Markets changed. Markets about to change. Forecasters seem to be hedging bets from quarter to quarter.

While sales volumes are up, there is a lack of "inventory," or homes for sale, in many areas, and tight supply is creating year-over-year gains for home prices. So even in this winter deep-freeze, it may seem a surprise that the market has heat.

Plus, rates continue to trend low with the Bank of Canada's decision to once again hold the Key Rate at 1.75% on January 22nd. Along with the rate announcement, which kept rates steady for a 10th straight decision, the BoC indicated that the Canadian economy has been strong since October's Monetary Policy Report. The Bank forecasts that the Canadian economy will grow 1.3% in the first quarter of 2020 and expects inflation this year to come in at 1.9%.

Thought of selling? Why chance a "pop" in inventory as the Spring Market approaches? Supply and Demand suggest we review value, activity and opportunity today. Headlines report statistics and trends regionally, but it's the micro-facts of a neighbourhood that confirm today's real value.

Interested in finding out how your place fits today's market? Want to know more about neighbourhood activity? Wondering how to get your home market-ready or looking for buying opportunities? I invite you to call me.
---
AN EASY SOLUTION FOR CRANKY WINDOWS
Winter can be hard on windows. The freeze could have the frame flexing or cause the window sill to sag. And if you have crank-out windows you likely have one that's difficult to crank-closed properly.

One way to close the window is to have someone on the outside push on the window, and someone on the inside crank the window and lock it.

But there's another way - use a glass suction cup. They're available online or at many home improvement centres. And you don't have to spend a fortune, for under $20 you can make closing "cranky" windows a breeze.
 
---
 DOES YOUR HOME HAVE WIFI DEAD ZONES?
A WiFi repeater or extender can increase the coverage area of your existing WiFi network. It works by receiving the existing signal, amplifying it and then transmitting the boosted signal. In many cases, a WiFi repeater can effectively double the network coverage area - reaching the far corners of your home or office, different floors, and even extend coverage to your yard.

WiFi repeaters are easy to install. Simply place the repeater in a location that can receive the existing WiFi signal, and plug it in. Then, using a computer or smartphone app, securely connect the repeater to the router using a username and password.

WiFi repeaters are available at your electronics retailer as well as online.
---
CONSIDERING A CONDO APARTMENT?
Consider these factors when evaluating Condominium Suites:
1. Storage Space: Does the suite come with an additional storage locker? Is it easily accessible? Do you own it as a unit, or is it a rental as part of the monthly fee?
2. Parking: Have a car? Does the Condo suite you're looking at come with a parking space - will it be owned by you, or rented? Is there additional parking available for a second car?
3. Pets: Some Condos don't allow pets. And if they do, be sure to find out what pets, and if there are size restrictions.
I hope you enjoyed reading this month's Realty Insights.
 


Angela Sardella, 

416.709.0993
Royal LePage,

 S

ales Representative




RCR Realty, Brokerage




1-12612 Highway 50, Bolton ON L7E 1T6




Office: 
905-857-0651
asardella@royallepage.ca
www.angelasardella.ca
When it comes to Real Estate, trust is key!