New Page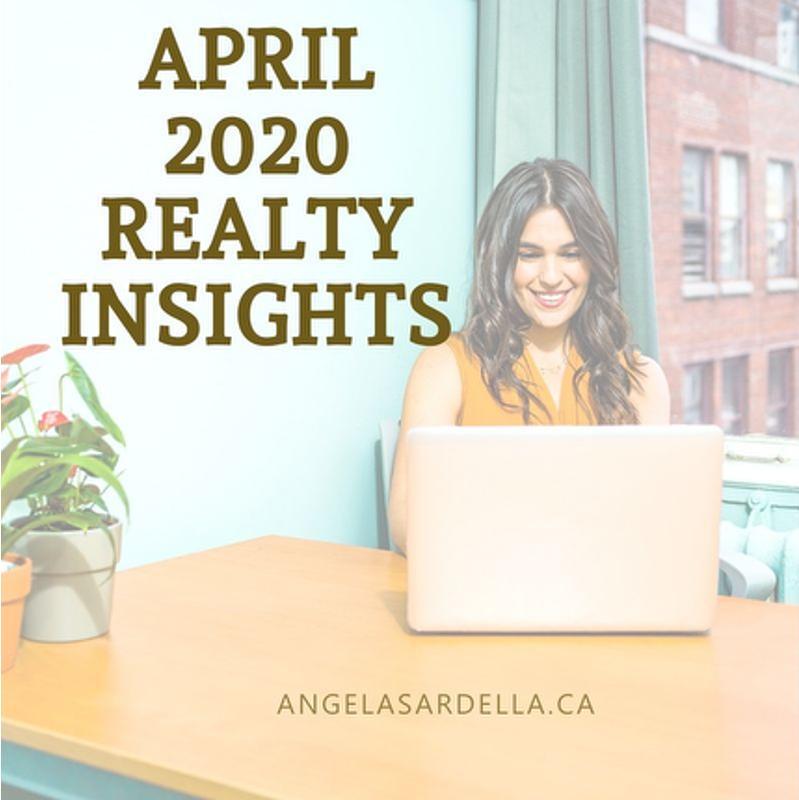 APRIL 2020 REALTY INSIGHTS
Here for You
Events over the past few weeks are having a tremendous impact on communities throughout our area, across the country and around the world. Roads are virtually empty as people stay home with family or opt to conduct daily business away from a traditional workplace.

With the "new normal" of social distancing and social isolation we've all discovered that doesn't mean disconnecting, we've simply modified how we interact. Yes, as things evolve I am also modifying the way I work. So for now, I am "virtually" here to help, answer, advise and work for you.

We're all in this together. Let's continue to connect and share a hopeful outlook.
---
BoC Cuts Once... Cuts Twice... And a Third Time
Over the past few weeks, the ongoing health crisis saw financial markets around the world plummet taking investors on a "wild ride." By mid-March financial markets dropped into "bear territory."

In this uncertain economic climate, major Central Banks around the globe are working together to keep economies and financial systems fluid. It's a coordinated move by the Bank of Canada, the U.S. Federal Reserve, the Bank of England, the Bank of Japan, the European Central Bank, and the Swiss National Bank.

In March, the Bank of Canada cut the Key Rate in three separate announcements. It now sits at 0.25%. The next scheduled Bank of Canada announcement is April 15th but as we've seen both the BoC and the U.S. Federal Reserve aren't waiting to make a move when they feel it's necessary.
---
"Touchless" Appliances Promote Healthier Kitchens
Today's emphasis on "not touching things" will likely not disappear once this particular health concern is done. "Touchless" reduces the spread of germs, and having hands-free appliances, especially in the kitchen is also a huge convenience.

Voice commanded appliances are also moving into the kitchen. Smart Assistants are now also connected to major appliances like microwave ovens, dishwashers, and stoves.
---
Cyber-Stealing Can Start With a Typo
Cyber-crooks are getting more sophisticated as they look to take advantage of the increased activity.

They're putting up websites with a missing or misplaced letter in website addresses you actually wanted, so they can  look like well-known companies, then, they wait for people to make a typo in the web address line.

A common typo is a misplaced or missing "c" on a website address. For example, typing amazonc.om or amazon.om as the URL. It used to be that the typo would simply bring up an error screen and we'd have to re-type the address. These days the typo could lead to a fake website that looks like the place you wanted to get to, but it isn't.

These fake websites seem to be focused on re-directing people to a malware-infested website. Once there, visitors are often prompted to download a risky file that could appear to be something like Adobe Flash Player or JavaScript update. The malware could then give hackers control of your computer and everything on it.

Review the website address carefully before pressing Enter. And if the website you land on looks a little unusual, re-check how you typed the URL.
I hope you enjoyed reading this month's Realty Insights.
 


Angela Sardella, 

416.709.0993
Royal LePage,

 S

ales Representative




RCR Realty, Brokerage




1-12612 Highway 50, Bolton ON L7E 1T6




Office: 
905-857-0651
asardella@royallepage.ca
www.angelasardella.ca
When it comes to Real Estate, trust is key! 
---